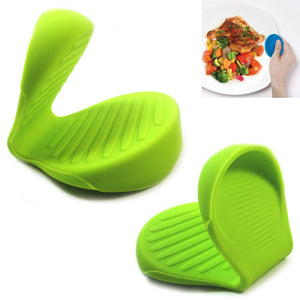 2X Silicone Holder Hot Plate Pot Pan Glove Grip Heat Resistant Oven Kitchen Bake
Regular price
$7.63
Sale price
$14.99
2X Silicone Holder Hot Plate Pot Pan Glove Grip Heat Resistant Oven Kitchen Bake !!

These set of 2 high heat resistant silicone mitts are specially designed to protect your hands.
Pot/Plate holders feature a durable silicone holder with gripping ridges designed to protect your hands while holding hot items.
Perfect for moving hot plates, simply grip the holder around edges of hot dishes, pans, and other serve ware and not worry about any burns. Stands on tips for easy slip on access.
While handling hot items with great heat protection, the mini gloves are perfect for use with ovens, grills, stove tops and counters.
Available colors: Red and Green, shipped randomly upon availability.
Measures approximately 4.19" L (open) and 2.40" L (closed).
Mini pot holders can be used right or left handed.