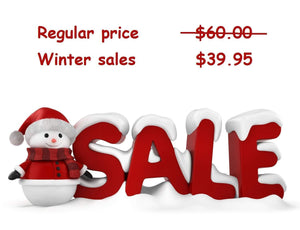 36" wooden wall mounted pot rack with 10 hooks. Wall rack. Pan rack. Hanging pot rack. Wood Pan Pot hanger. Hanging pot holder. Kitchen wall shelf. Kitchen pots pans organizer shelf 36x10 inch chrome
Regular price
$39.95
Sale price
$56.33
Brand: PremiumPresents
Color: Silver
Features:
Made of eight 36 inch wood tracks. It's held by 2 wall mounted brackets. Adjustable brackets to screw directly to studs behind the wall.
Includes 10 slick S shape hooks that could hold up to 30 pounds. Hooks do not take up space on the shelf as the other brand does.
Brackets and hooks are made of solid steel. Available in silver and black finished
Natural wood shelf is durable and elegant. Easy to install.
Publisher: Smart-Buy Stores
Details: Premium Presents wall mount pots pans racks are made of 8 wood bars with metal brackets. It comes with 10 sleek hooks. The shelf could hold the weight up to 50 pounds. Great for pots pans or any cookware storage. Brackets and hooks are made of solid steel coated with beautiful silver or matt black finished. Easy installation. Screw the brackets directly to studs to achieve maximum weight that the shelves could hold.
UPC: 603051362334
EAN: 603051362334
Package Dimensions: 38.0 x 8.8 x 1.8 inches