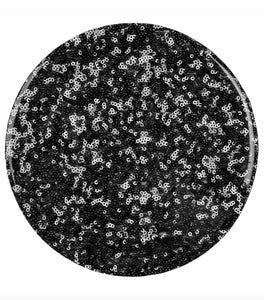 Aprons by JeM Sequin Silicone Trivet – Black – 8in
Regular price
$19.99
$0.00
Ladies and Gentlemen, Ready Your Trivets.

There's a whole lot of hot stuff about to come off the burner. Pots, pans, and pyrex, all ready to scorch whatever is underneath it - except for your trusty lineup of hot pads.

Whether you're a golden gal, a rose pedal, or a silver fox, there's a stylish trivet here to match. 
Non-slip kitchen trivet holds scalding pans or scorching curling irons in their place

8" heat-resistant silicone trivet

Kitchen hot pad is heat resistant up to 600°F/316°C, stays as cool as a spring day in The Hamptons

Dishwasher safe so you can keep sparkling

One piece, solid construction

Doubles as a jar opener, pot holder, and more

You know that movie Unbreakable? Yep, inspired by this trivet

Like magic, but way more intriguing
Item #6218