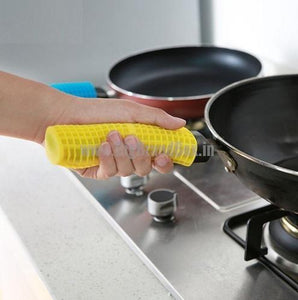 Silicone Heat Resistant Handle
Regular price
$80.00
Sale price
$225.00
Silicone Heat Resistant Handle
Product Description
Safer to use than typical cloth mitts & small pot holders that slide off, causing burns and accidents.

Material:Silicone

Outer textured surface prevents sleeve from slipping from your grasp while moving pans around.

Description:100% brand new and high quality.Safety and Durability.Silicone pot handle sleeves slip easily over any standard pot handle to create a barrier between you and the hot handle.