• KitchenGadgets • Tools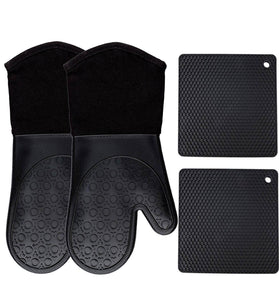 Practically every home cook leaves their hands unprotected as they bring a hot pot out of the oven or stovetop. And so they often burn their hands on a hot pan of brownies. Keeping a pot holder within your reach in the kitchen can change that.  Pot holders are made of heat-resistant material that will allow you to hold hot cookwares without letting the heat get to your hand. Besides addressing safety concerns, modern pot holders also serve as kitchen decor. They come in a variety of stylish designs with many cool features. The best pot holders will add so...
---
• Adulting • CookingBasics • Goods • KitchenGadgets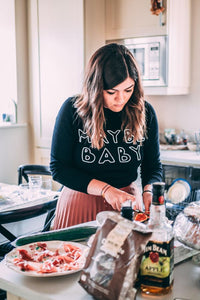 Whether you're moving in with your S.O. or leaving home for your first solo digs, you'll of course want to pack some kitchen essentials. Before you hoard mom's hand-me-downs consider starting your kitchen collection now with the right tools for cooking, baking, and cocktailing. We've rounded up some treats that make cooking in the kitchen a breeze. Our Place Always Pan ($145) This multi-purpose pan does the braising, searing, steaming, frying, boiling, serving, and storing for you. You can literally just use this pan, always. Available in 8 colors and sustainably made to boot. Zwilling Pro Chef's Knife and Paring...
---
• Cooking • KitchenGadgets • KitchenHacks • OpeningTightJars • Tupperware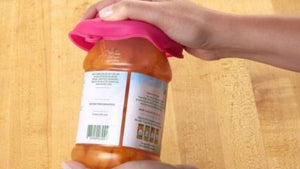 PCH Growing up, I'd get so annoyed with how much stuff we had in the kitchen. Did we really need so much Tupperware, kitchen gadgets, and pans? After I moved out on my own, I realized my mom had a reason for every single kitchen purchase. Everything truly came in handy! From a fork thermometer, lid opener, and even electric can opener. There are so many kitchen items out there to help make your cooking experience so much easier. Here are five things I can't live without. Must-Have Kitchen Items 1. Deluxe Fork Thermometer PCH The Deluxe Fork Thermometer is...
---
• AvocadoSlicer • Commerce • EggSeparator • KitchenGadget • KitchenGadgets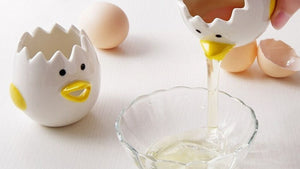 Kitchen gadgets that speed up time in the kitchen are gifts for everyone who loves to eat. At some point, we all become annoyed with cutting avocados, tomatoes, and straining noodles. I love kitchen gadgets that make things easier while prepping food and snacks. I feel guilty turning down recipes that yield a lot of prep time. If I can't get an extra hand in the kitchen, the least I can do is spoil myself with kitchen tools that save me some time. 1. Avocado Slicer   Amazon The OXO Good Grips slicer is the best Amazon find you can...
---
• Commerce • dishdrain • dishrack • fingerprintproof • kitchen • KitchenGadgets • KitchenOrganization • KitchenProducts • KitchenStorage • newconstruction • newhome • openfloorplan • openkitchen • simplehuman • simplehumandishrack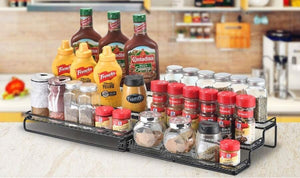 I'm not talking about decor or cooking in general, but the way our kitchen is organized. If you have a drawer full of kitchen utensils, cookbooks, and aluminum foil, it's time to give everything their own space. Wouldn't it be nice for all kitchen items to have a designated home? Easy access to spices, cleaning supplies, pots, and cutlery makes all the difference when it comes to food prep. If your kitchen organization skills don't spark joy, it's time to get organized and tidy. 5 Items That'll Make Kitchen Organization a Breeze  1. OXO Good Grips Expandable Utensil Organizer Amazon...